Our children are continuously reminded about how to stay safe on the internet and how to seek help and advice if they require it. The following links will help both parents and children with e-safety advice and guidance.
The online world is rapidly developing and many of our children now have access to devices which enable them to connect to the internet, take images or video and communicate with others. While it is important not to obstruct them from developing skills from using these devices, it is essential that parents support their children in navigating the online world.
*Please contact the school for assistance if your child cannot access the online remote learning provision for any reason.
SAVE THE DATE: Safer Internet Day 2022 will be on 8th February 
Safer Internet Day 2022 will be celebrated with the theme 'All fun and games? Exploring respect and relationships online'.
From gaming and chat, to streaming and video, young people are shaping the interactive entertainment spaces they are a part of. Safer Internet Day 2022 celebrates young people's role in creating a safer internet, whether that is whilst gaming and creating content, or interacting with their friends and peers. 
Using tailored learning materials, tips and resources for all ages as well as for educators and families, Safer Internet Day challenges everyone to play their part in fostering supportive relationships and respectful communities online. From discussing the ways the internet can be used to communicate, to creating positive change in online groups when bullying behaviours arise, the Day empowers young people to be at the heart of creating a better internet. 
CEOP works with child protection partners across the UK and overseas to identify the main threats to children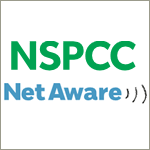 E-safety Campaign campaign is a joint initiative between the Safeguarding Board and the NSPCC.
---
Disclaimer : We can take no responsibility for the content of external websites.